Saint James Green

Saint James Green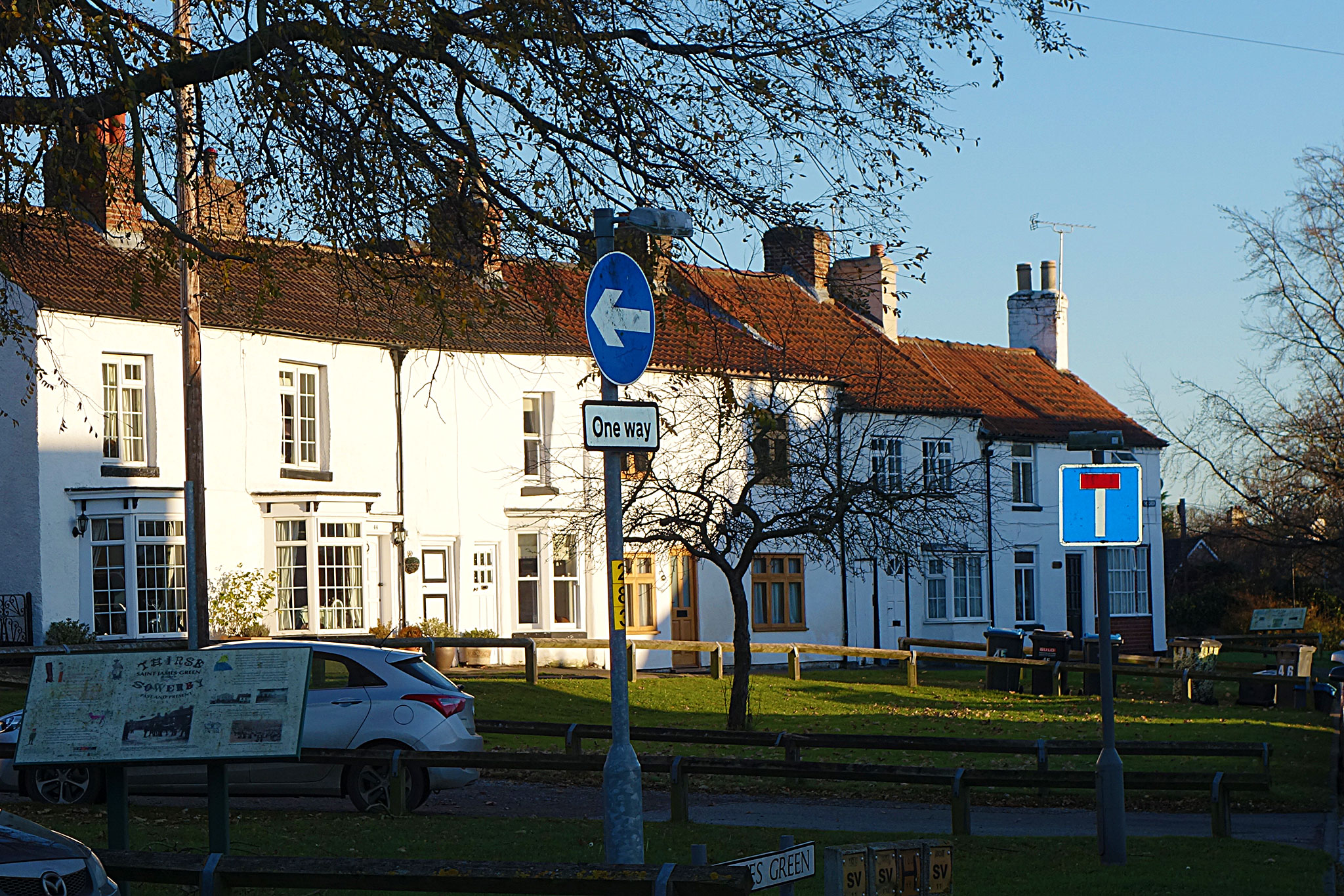 Board 8
Cross the bridge to enter Bridge Street. This leads to Saint James' Green and the adjoining Little Green on the right. These areas are the original site of the town. Where the road turns left cross to find board 8
In the foundation charter of Newburgh Priory, granted by Roger de Mowbray in 1145, it states that there was a chapel dedicated to St. James on the Green but there is now no trace of the chapel that gave this spot its name.
In times gone by this area was the centre of the craft industry – leather-working, fellmongery, carpentry, plumbing and joinery. The cattle market was on the Green and in 1859 the rates for cattle were as follows:
Beasts - 2d. Per. head
Bulls - 4d. Per. head
Sheep - 8d. Per. score (20)
Tups - 2d. Each
Horses - 4d. Each
A further record calls attention to the fact that inhabitants of the Green, 'suffered considerably through cattle and sheep straying thereon on market days'. Probably because of this a number of houses on the Green used to have protective shutters fitted to ground floor windows for use when markets were in progress.
John Wesley introduced Methodism into Thirsk when he visited the town in 1747. He visited Thirsk on thirteen occasions between 1747 and 1788 and on the occasion of Easter Monday, 21st April 1747, he found the town full of holiday folk drinking, cursing, swearing, and engaging in cockfights. He said, 'I did not stop at all but rode on to Boroughbridge.'
The first Methodist Chapel was octagonal and built between 1764 and 1766. This was pulled down and another erected in 1816. This in turn was demolished in the 1960s and the present chapel is in a building formerly used as a schoolroom which was added to the original Methodist Chapel in 1908.
In more recent times, Nurse Bell's Nursing Home was situated on the Green and the children of Alf Wight (who is better known as James Herriot) were born there.