Mill Gardens

Mill Gardens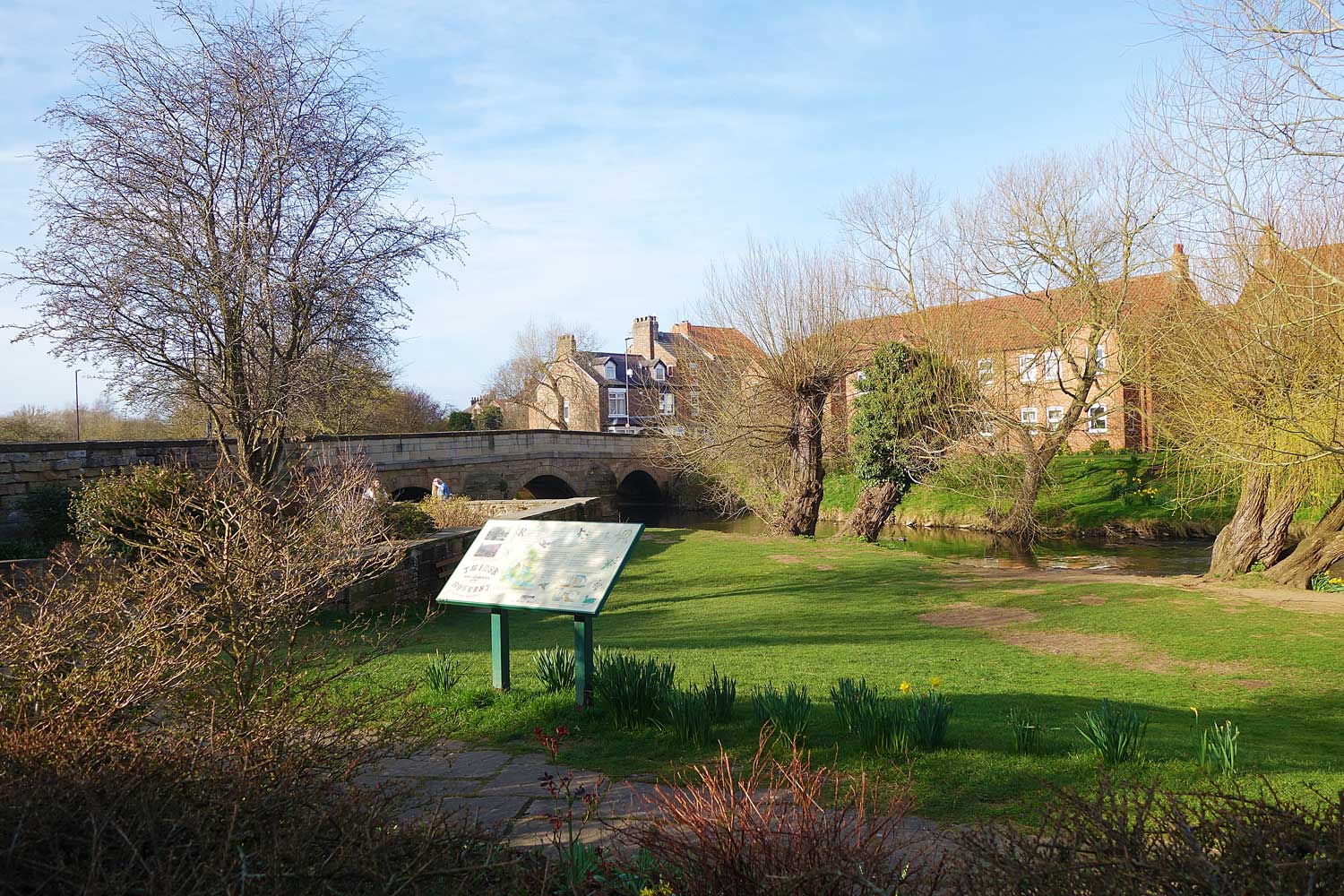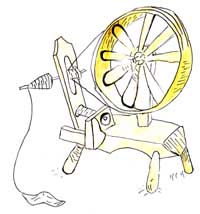 Board 7
Continue along Marage Road to reach Millgate. Cross the road and immediately to the left is board 7 which is located in Mill Gardens. It gives information about the workings and site of the former mill.
Rymer's Mill stood here and this garden marks the site. The mill was active in grinding cereals into flour and for producing cattle feed for local farmers for many years.Originally the Mill was water powered using the 'undershot' method – the 'undershot' wheel is probably the oldest type of waterwheel having been developed over two thousand years ago. Undershot mills were fairly simple to build and could be placed into a rapidly flowing stream with a minimum of site preparation. The water to power the Mill came from the Cod Beck (see Sluice gate board 4 for details).
The Mill was a large three-storey brick building 120 feet (36m.) long and 36 feet (11m.) wide with a pantile roof. Several courses of stone were incorporated into the east wall at ground level, possibly indicating the remains of an earlier mill. There were two internal water wheels in the mill, the central one being about 12 feet (3.6m.) wide and 16 feet (4.9m.) in diameter. These powered the millstones which were used to grind the locally-grown grain. In 1855 a boiler house and chimney were added for a steam engine, later replaced by an oil engine.
At one time, part of the mill was used for grinding dried tobacco leaves to produce snuff. It was also used for making sacking and coarse cloth, possibly from the hemp which at one time was grown on the banks of the Cod Beck. One other use of the mill was cotton spinning – the scheme was short-lived, but ran for a couple of years before the machinery was sold off. At the end of Millgate is an area known as Dyer's Yard where the cloth was coloured and dried on long lines across what is now the car park. The drying ground is shown as the Tenter Garth on the Tithe map - cloth was stretched on "tenter-hooks" hence the expression "to be on tenterhooks."
The mill was active up until the early 1960s, when it was demolished and the area landscaped and developed into the garden area one can see today.