Moated site

Moated site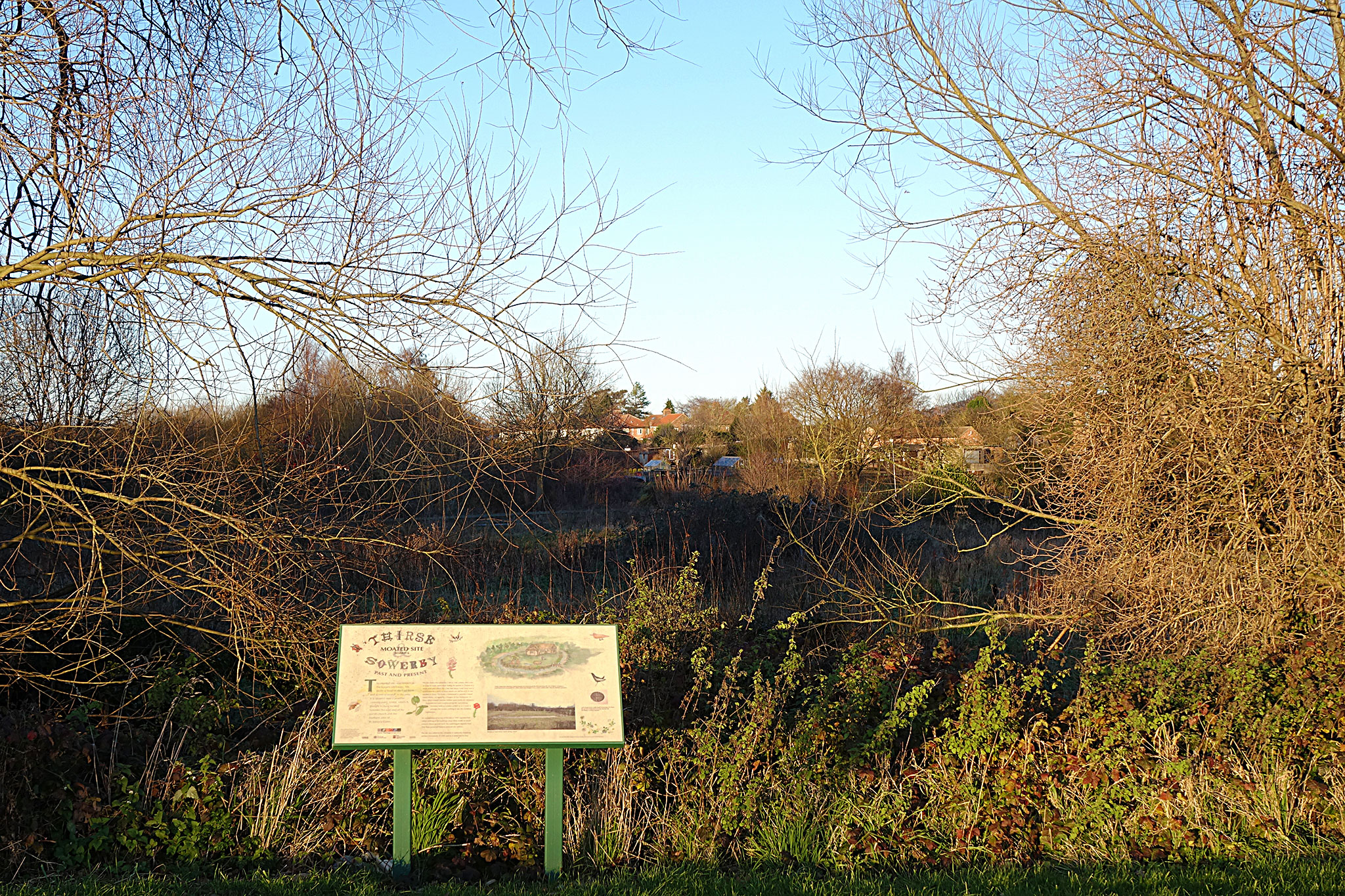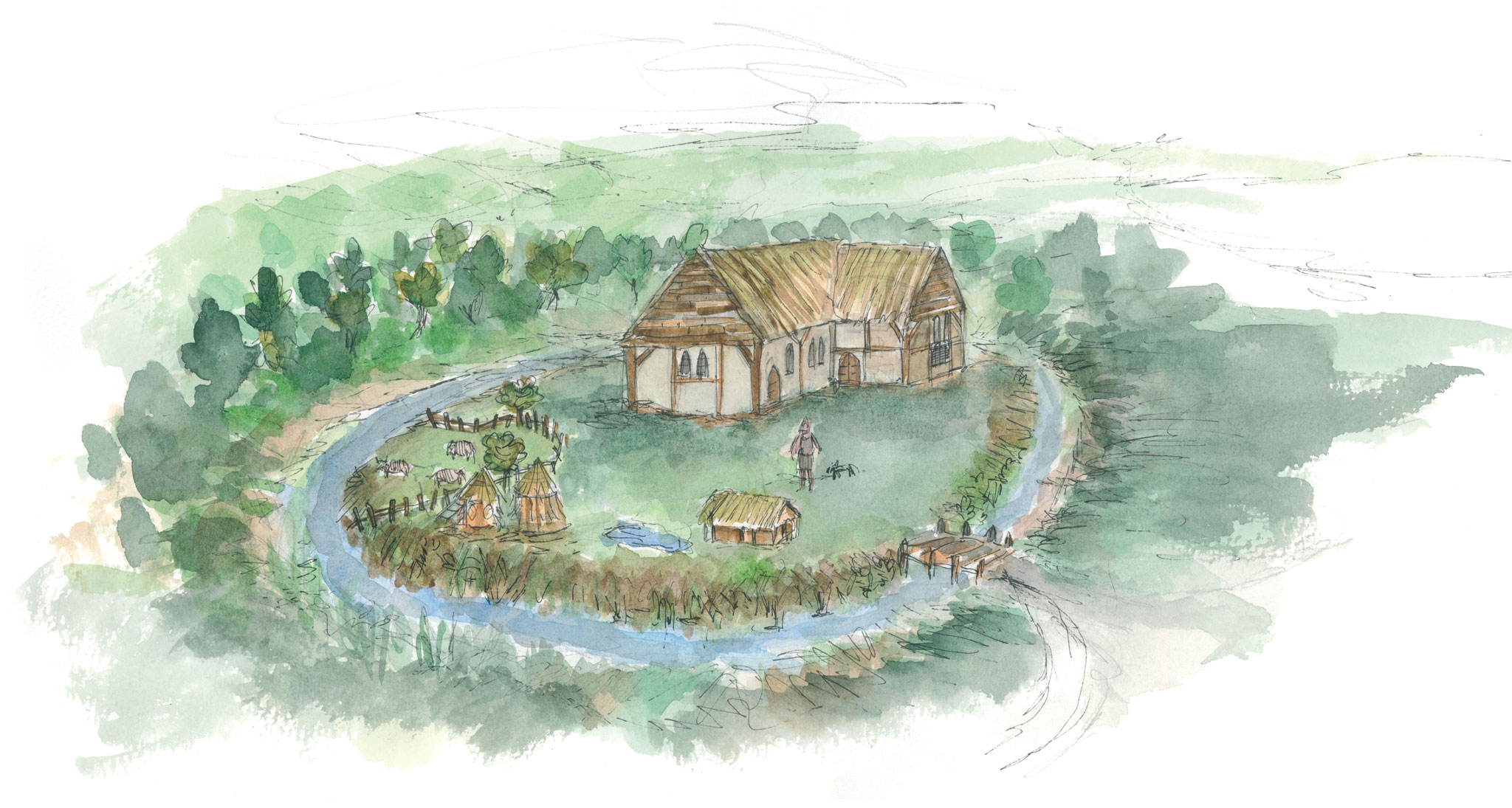 Board 6
Continue on the footpath towards the eastern end of the church and then turn left along Marage Road to find board 6 which is near the Moated Site on your left.
The moated site, also known as the burgess enclosure, lies inside a bend of the Cod Beck and is one of several in the area. It is situated near a possible crossing point, a ford, which is thought to have existed between the east end of the parish church and the northern area of St. James's Green.
The site dates from either the 13th or 14th century and is not as large as many others built during the period. It consists of a small level area which lies a few feet above water level and is surrounded by a ditch or moat which can still be seen in wet weather or flood. On it was a homestead or possibly a small manor house, occupied by a burgess or free landowner. As many other moated sites the ditches were hardly for defensive purposes but were constructed by the low-ranking manorial lords as a status symbol or as a mark of prestige, the owners wishing to ape the wealthier landowners.
An archaeological survey of the site in 1993 reported that whilst nothing of the buildings (most likely made of wood) remains above ground level, the waterlogged deposits here may have preserved features beneath the surface.
The site was added to the schedule of nationally important ancient monuments in 1993 and so is protected by law.