The stagecoach era

The stagecoach era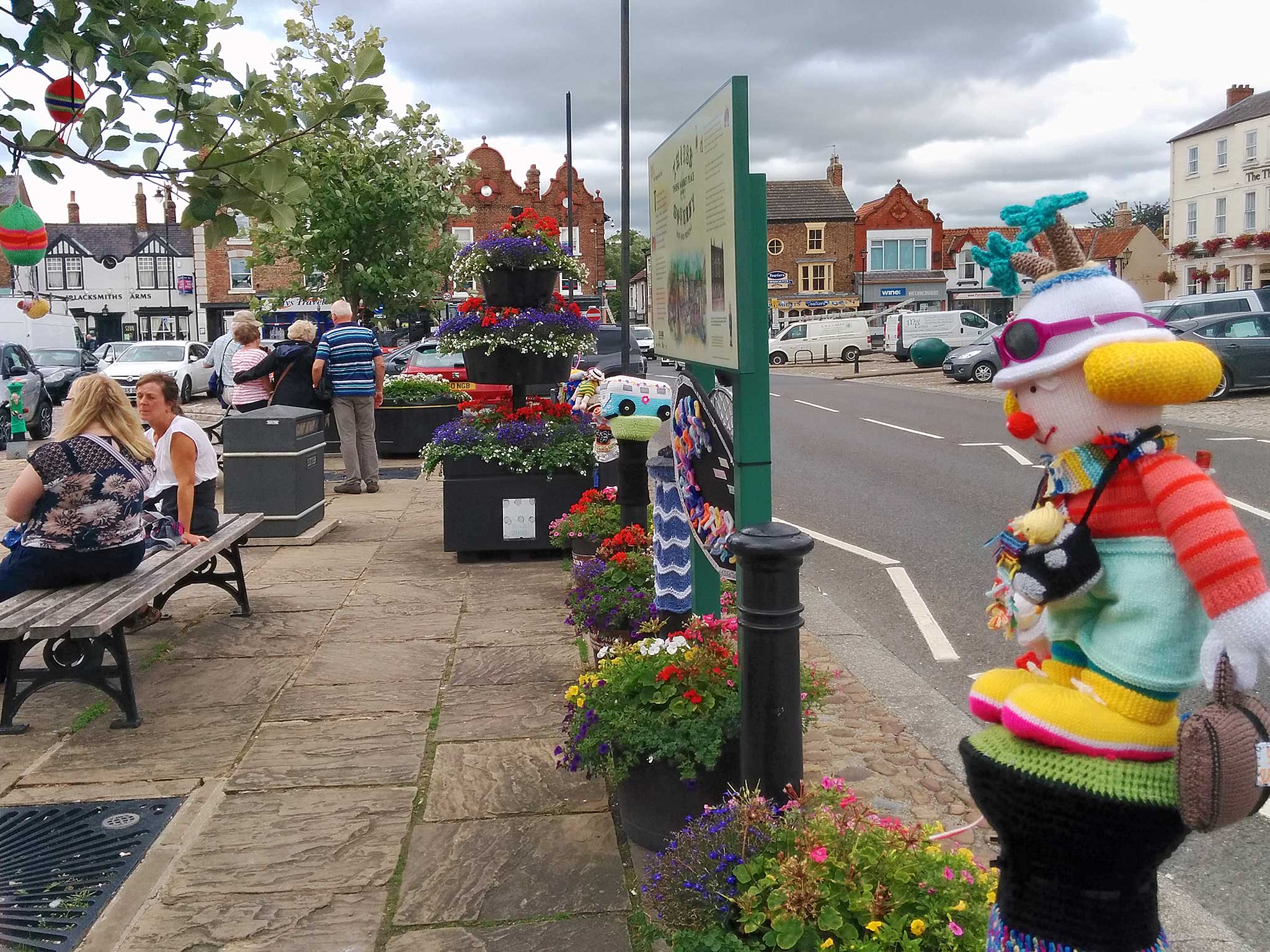 Board 15
The final board is just a few steps away on the other side of the clock, by the road.
Thirsk is first mentioned in the Domesday Book of 1086, where it is recorded as Tresche, meaning "The Dwelling by the Water". The names of the narrow streets leading off the Market Place are Norse. Their bends and twists had a defensive purpose and denied hostile forces a clear view into the enclosure of the market place.
The market place has buildings of many ages, its general aspect being a Georgian façade behind which is concealed much earlier timber-framed buildings. It also included B. Smith's which was the oldest draper's store in the country (demolished in the 1970s).
The development of turnpike roads in the mid-eighteenth century made coach travel much easier. Stagecoaches were a popular mode of transport and Thirsk derived great prosperity as a stopping place for coaches. There were three coaching houses of which two - The Golden Fleece and The Three Tuns - still stand today.
At one time the Golden Fleece had between fifty and sixty horses in its stables and the Three Tuns about twenty. Famous coaches that used to stop included Royal Mail, Highflyer, Wellington, Expedition, Shields Mail, Newcastle Union, Victoria, Phoenix, Times and Hero.
The average speed of stagecoaches was nine and a half miles per hour. In 1786 Highflyer created a record London to Edinburgh time of just over twenty- four hours.
Coach travel declined once the railway reached the town in 1841 and, although the mainline station is a mile or so out of town, there was a Leeds via Ripon to Thirsk line which terminated where Tesco's supermarket is now located. The years that followed the arrival of the railways marked the peak of Thirsk's industrial importance. Thirsk is still on national routes for modern coaches recognising its important location.